Regular price
$499.00 USD
Regular price
Sale price
$499.00 USD
Unit price
per
Sale
Sold out
Share
Original artwork design
Printed on the highest quality museum grade archival paper
Made in Israel
Ships from Israel
Custom Ketubah Text
Delivered in 6 weeks or less to the US
This item ships free

Size (Approx.) - 21.6 inches 14.9 inch

Please note that the print does not include a frame. 
Design Artist - Leila By Anat 
Our Celestial Fest Ketubah Design! This breathtaking Ketubah is a true masterpiece, featuring an original artwork design that is both elegant and whimsical. The Ketubah is printed on the highest quality museum-grade archival paper, ensuring that it will last for generations to come.
The Celestial Fest Ketubah features two meaningful quotes. The first is in Hebrew, "Ani L'dodi V'dodi Li," which translates to "I am my beloved's and my beloved is mine." The second quote is in English, "I love you to the moon," a phrase that captures the depth of your love and commitment to one another.
The Celestial Fest Ketubah is surrounded by a serene pond and majestic mountains, and it's filled with vibrant flowers and playful animals. This stunning Ketubah captures the beauty of nature and the wonder of the world around us.
This Ketubah is made in Israel and ships directly from the Holy Land, where it was crafted with love and care. The custom Ketubah text is beautifully written and can be personalized to reflect your unique love story.
Please note that this Ketubah does not come with a frame. The approximate size of the Ketubah is 21.6 inches by 14.9 inches. This item ships free and will be delivered to the United States in 6 weeks or less.

The Celestial Fest Ketubah is the perfect choice for couples who want a Ketubah that reflects their unique love story and celebrates the beauty of the world around us. With its stunning design and meaningful quotes, this Ketubah is sure to be a cherished treasure for years to come.
View full details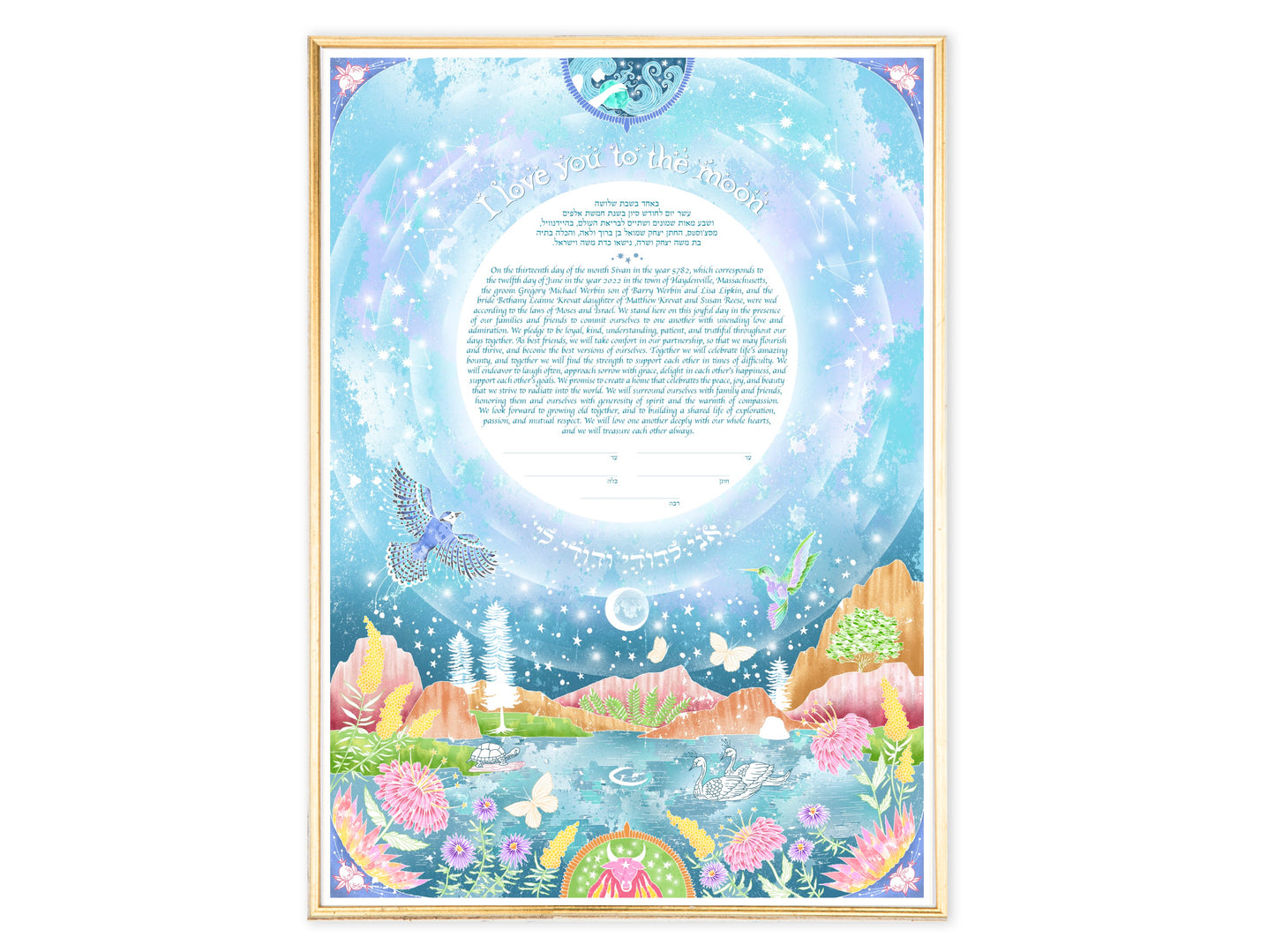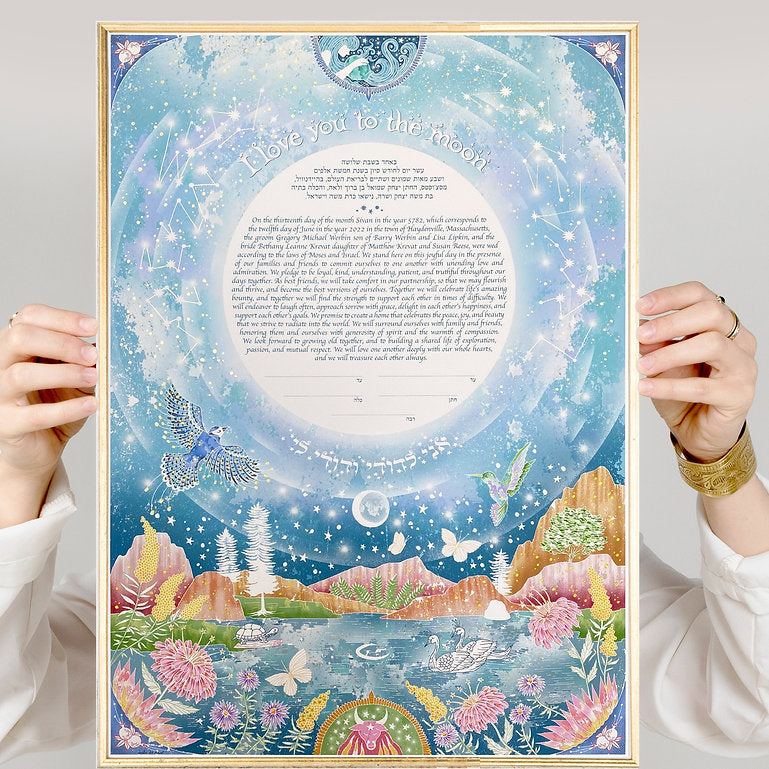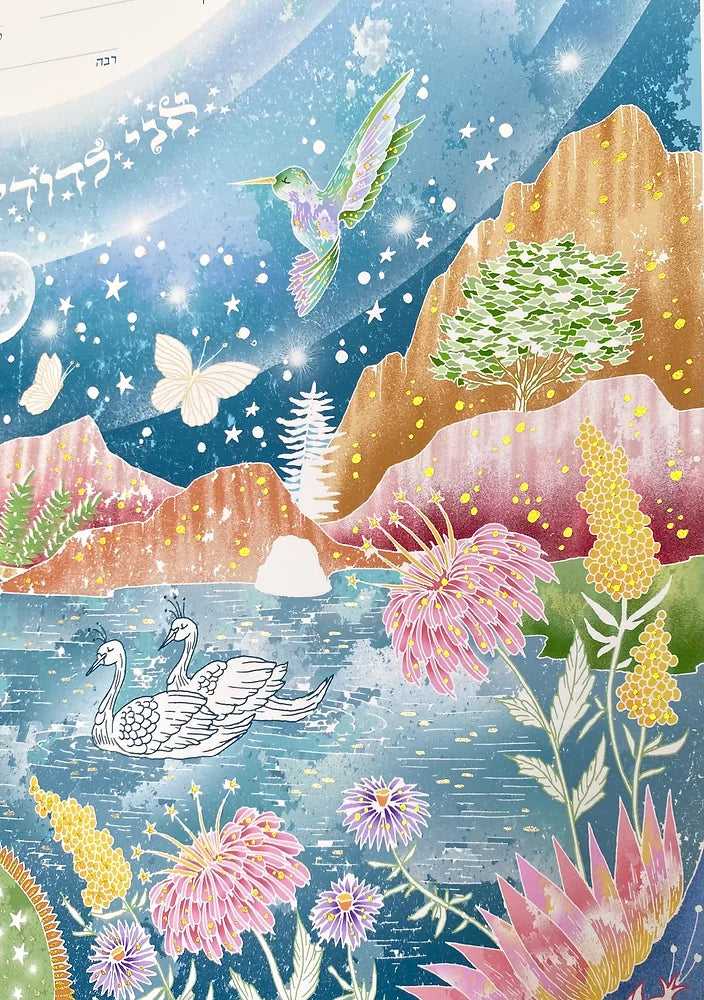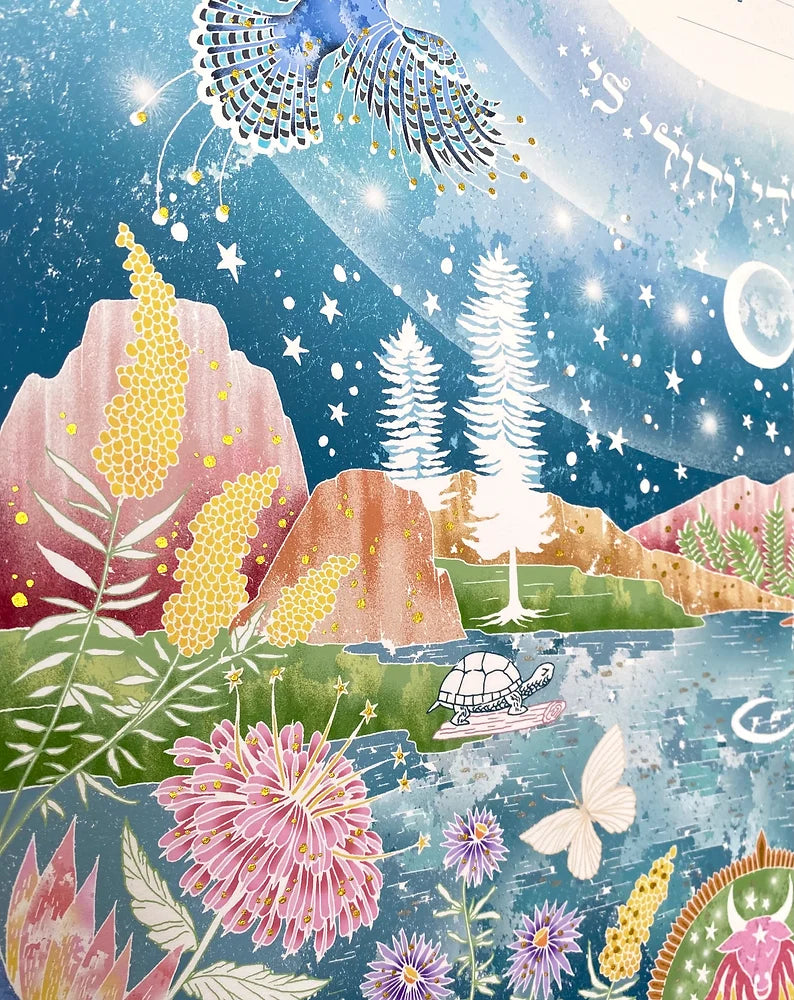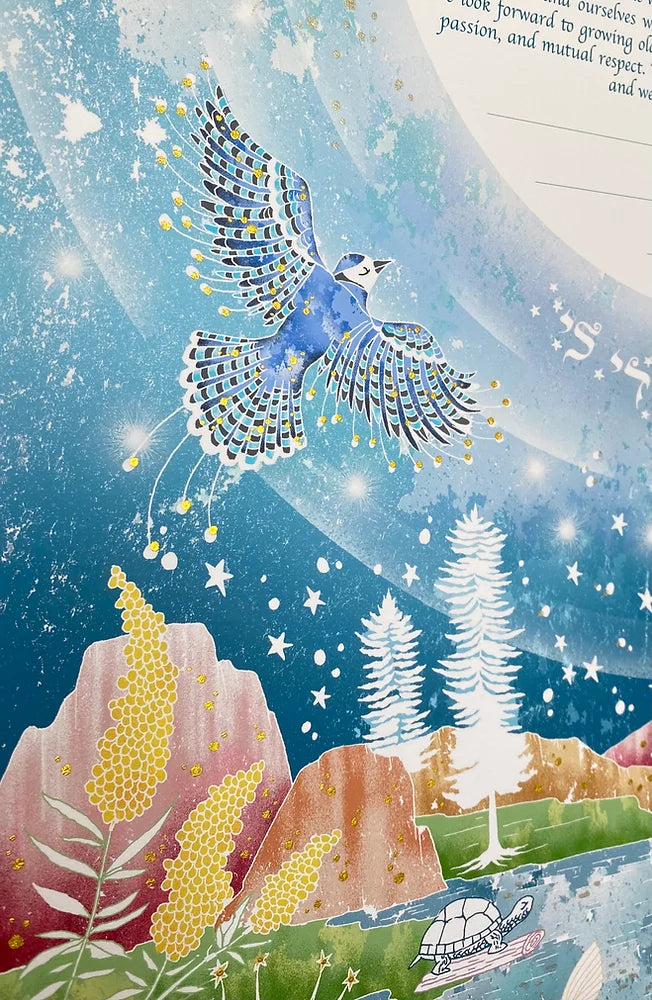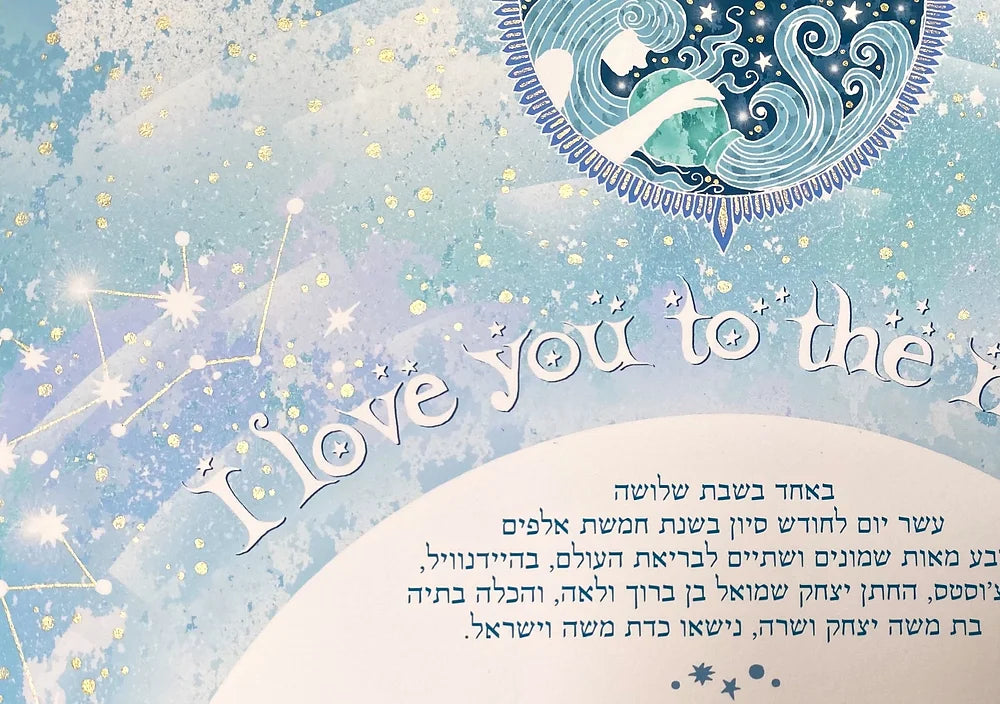 Step # 1

Choose your ketubah  from our original collection and proceed to check out. Remember all our Ketubahs Ship free.

Step # 2

Great job! The next step is to check your email. We'll ask if you have a preferred text that you can send to us or if you would like a free 15-minute consultation with one of our Ketubah text experts to help you decide.

Step # 3

Within 3 business days, we will send you an email with a proof for your approval. Rest assured, we offer unlimited revisions to guarantee that your Ketubah meets your satisfaction.